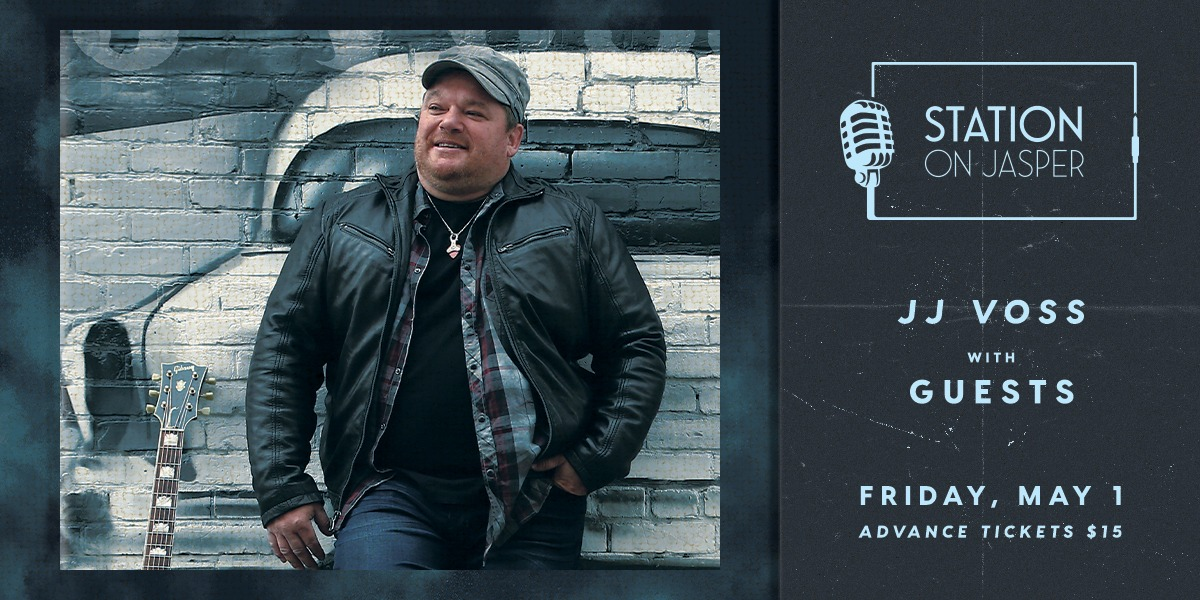 JJ Voss with Guests
Friday, May 01 2020
Raised on a small farm in southern Saskatchewan, Voss began his journey in music at the age of 8 when he picked up his Dad's old flat top, and has been following in the footsteps of legendary troubadours like Steve Earle, Charlie Major, Tom Petty and Bruce Springsteen, ever since.
From playing weekend gigs with his high school band, to gigging 6 nights a week in night clubs, to festivals and soft seaters, Voss has become known for his ability to fuse the 'classic' sounds of Country, into a piece of work that's perfectly suited for our modern times.
He released his debut EP 'Hillbilly Storybook' in 2009 garnering a WMCA Producer of the Year nomination which put him on the map as an up and comer in Canada. In 2012, he followed it up with his sophomore album, 'Show 'em Who's Voss', landing him a SCMA Roots Album of the Year award and chart action for 5 singles on Canadian Country radio, including 'It's a Pride Thing' which peaked #62 on Nielsen BDS Top 100 and 'Playing For Keeps' at #51. The album also received extensive international airplay, which led to Voss' first overseas tour, playing shows in Germany, Ireland, France and the Netherlands, Colombia and Mexico in 2015.
In 2017 Voss was forced to take a hiatus from his career for one year to recover from major back surgery. Having been bedridden for a long period of time, with only social media, TV and the news as his connection to the outside world, Voss began to digest the current social trends involving nationalism, tribalism, polarization, division, and violence - all of which weighed heavy on his mind. He put pen to paper, and by 2018, he had written his 3rd album, 'Come Along With Me'. 
With a new album in hand, and a recent SCMA Roots Artist of the Year award to kick things off, Voss is back on the music scene and gearing up to take his career to the next level.
'Come Along With Me' is scheduled for release on March 20, 2020.
8:00PM - 10:30PM MDT
The Station on Jasper